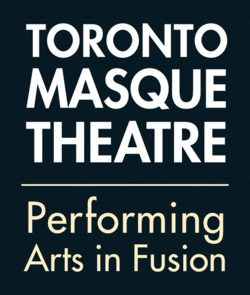 Founded by Artistic Director Larry Beckwith in 2003, Toronto Masque Theatre is one of the few companies in the world devoted to the masque form.
Historically informed and daringly modern, the company takes its inspiration from the rich courtly masque tradition of the late Renaissance and explores the limitless possibilities of the art form. The company offers intimate productions which fuse aspects from different performing arts, primarily music, dance and theatre, and has a reputation for warmth, originality and excellence.
A significant player on the Toronto arts scene, Toronto Masque Theatre has produced almost 60 critically acclaimed productions, ranging in repertoire from the late Renaissance to new, commissioned works that reinvent this historic performing art form for 21st century, multi-cultural Canada.
We revive little-known and classic works such as:
The five major works for the stage by the great Henry Purcell
Works by Monteverdi, Handel, Stravinsky and Charpentier
Plays by Molière, Garland and Reaney
Thematically linked cabaret-style variety evenings of music, poetry and movement.
We also commission new works in the spirit of the masque such as:
The Man who Married Himself by Juliet Palmer and Anna Chatterton (in development)
Europa and the White Bull by James Rolfe and Steven Heighton (Trinity-St. Pauls's Centre, April 2014)
The Lesson of Da Ji by Alice Ho and Marjorie Chan (Al Green Theatre, May 2013) %u2013 winner of the Dora Mavor Moore Award for Outstanding New Opera and recently recorded by TMT for the Canadian Music Centre's Centrediscs label
Five other multi-disciplinary new works, created especially for Toronto Masque Theatre since 2003
The company presents an annual subscription series consisting of between two and four productions, each presented over two to four evenings. (To subscribe, call 416-410-4561 or go to www.torontomasquetheatre.com.)In 2013 we introduced a Salon series featuring lectures, conversation, and performances that explore the past and the present of the masque tradition. We also have an active educational outreach program.
We have worked in partnership with Toronto's Soulpepper Theatre Company, Les Jardins Chorégraphiques from Montreal and La Compagnie Beaux-Champs from Paris, as well as the University of Toronto%u2019s Schola Cantorum, and the Canadian Children's Opera Company, among others.
Toronto Masque Theatre has appeared at the Guelph Spring Festival, the Festival of the Sound, the Westben Festival, the Music and Beyond Festival in Ottawa and the Elora Festival, and has been heard on CBC Radio.