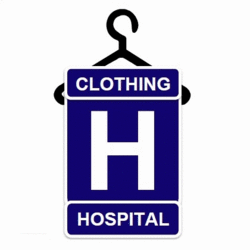 The Clothing Hospital provides general mending/alterations as well as restoration of vintage apparel. It%u2019s also a teaching hospital. If you are interested in learning how to repair your garments you can schedule an appointment. You can also check out the Classes page. Clothing Hospital strives to be a zero waste facility. If I don%u2019t use the extra fabric to make binding or patches I send the excess to www.abbygreendesigns.com and she creates new things.
Location: 4631 Airport Blvd #119, Austin, TX 78751 (inside The Fabricker which is in Concorde Center on Airport just west of I-35, between Teddy%u2019s Nails and Acceptance Insurance).
Hours: Fridays and Saturdays from 12-7pm and by appointment on Sundays and Mondays.
Prices: Rates by the hour not by the piece. Click here to see a list of price estimates. Bulk mending hourly rates are available.
Contact: During the week it is easiest to reach me via email clothinghospital [at] spinsta [dot] net or you can call or text me at (512) 693-7553