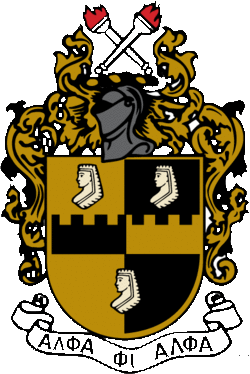 Through more than nine decades, our chapter has stood for "manly deeds, scholarship and love for all mankind." Through nine decades, Alpha men have been "noble, true and courageous," and their achievements and accomplishments have brought honor and renown to our Fraternity.
Delta Lambda has a proud history and a tremendous legacy. "The moving finger writes and having writ moves on," says Omar Khayyam. The finger of history has recorded 90 years of Delta Lambda history. It may well be that our glorious days are ahead of us with our Outreach Center, located in the Rosemont neighborhood of Baltimore City.
As we look forward to continued progress as a chapter, we pledge in the words of the second verse of our Fraternity Hymn (which we seldom sing): "We hold ever aloft noble ideas and aims, Carrying out earth%u2019s and heaven%u2019s grand command, Our true hearts ever strive, success%u2019 goal to attain, That our Fraternity's (and Chapter's) praises may be sung."