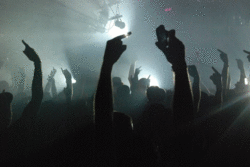 Diamondz Event Center is a venue strategically located 110 miles east of Boise, ID, 160 miles west of Idaho Falls, ID, and 220 miles north of Salt Lake City, UT. It is 12 miles outside of Twin Falls, ID, and 50 miles north of Jackpot, NV.
Our capacity is 300 indoors, and 1200 outdoors from mid June through early October.
We specialize in live music, and have had such high profile acts as Lita Ford, Collin Raye, Pop Evil, Saliva, Dokken, LA Guns, JR's Great White, Jack Russell (Acoustic), Tantric, Trixter, London, Bang Tango, John Corabi, Billy Dean, Ty Herndon, Bubba Sparxxx, Enuff Z'Nuff, Royal Bliss, American Hitmen, and many others.
We have a high tech stage setup, with 5 high definition robotic cameras mounted around the perimeter for video recording, 2 manually operated high definition cameras, as well as a Presonus StudioLive 24.4.2 digital mixer (24 channels) for digital audio recording. Your performance is broadcast on TVs around the venue in real-time. Behind the stage is a 20' projection screen, on which we can project an audio-visual show. We commonly mix and edit videos of performances here, examples of which can be seen on our YouTube channel.
We have an attached green room, complete with refrigerator, stove, microwave, television, hide-a-bed, and shower. There is a clothes washer and dryer on site, and a laundrymat a few blocks away. We have a full-service kitchen serving lunch and dinner, as well as a liquor license.
We own a 16 passenger bus (the Diamondz Short Bus), and give free rides to and from the venue for the surrounding areas.
We have an all-ages liquor license, and a fully stocked bar.
The venue measures 59'x68', the stage measures 13'3"x22'9", with a 8'0"x8'8" drum riser.
If you or your group is interested in booking at Diamondz, email us at bookme@diamondzeventcenter.com for more information.