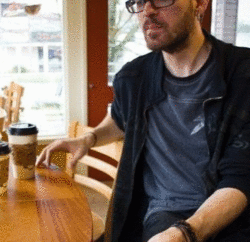 Role at Brown Paper Tickets
Web Developer
Best part of the job
I get to see the cool tech behind Brown Paper Tickets! The servers and software that drive the site are amazing and I get to tinker with the code that makes it all happen.
Favorite tool in the Brown Paper Ticket system:
The ticket manager is really neat. I'm looking forward to working on enhancements to that feature. Seating is not an easy thing when you think about the number of people hitting the site.
When I'm not working:
I play drums in an awesome band called The Downstrokes. We frequently play the Funhouse, the Comet, and the 2Bit. Come check us out if you have the chance!