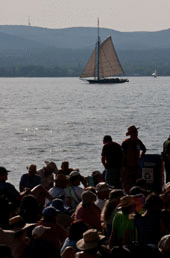 The Walkabout Clearwater Coffeehouse at the Memorial United Methodist Church in White Plains is a second-Saturday, October through May, concert series now in its 25th season. Ample parking, smoke-free environment, refreshments available before the show and during intermission. Proceeds support Walkabout Clearwater and the Hudson River Sloop Clearwater, Inc.
PLEASE CLICK ON " View event " below
P.S. The Clearwater at Revival !