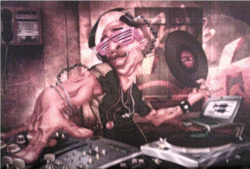 Role at Brown Paper Tickets
Call Center Customer Service Representative.
How I can help you:
Assisting callers in purchasing tickets for upcoming events. Answering questions that Customers may have.
Best part of the job:
The Customers and the Coworkers.
Best way to spend a Sunday:
At the park bbq'n with family and friends.
When I'm not working:
I'm With my wife and kids. or in the studio working on music, mix tapes, or out Dj'ing gigs.