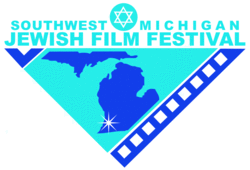 Our third Southwest Michigan Jewish Film Festival will feature five award-winning films from around the globe. France, the United States, South Africa, Israel, and Germany are represented this year.
Please join us at Celebration Cinema Crossroads on April 13 and 14, 2013. Our special closing event will be held on April 21, 2013 at the Epic Center Theater in downtown Kalamazoo.
If you would prefer to mail in a ticket order form, please see jewishfilmskazoo.org for more details.