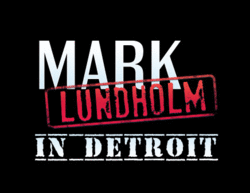 Please join the St John Providence Brighton Center for Recovery; Foundations Recovery Network; Bryans Hope; along with RADEO-Regional Anti Drug Education & Outreach, Summit Place KIA, and Millennium Labs in presenting Comedian Mark Lundholm for our 4th Annual Detroit Residency Gig that will take place Thursday Dec 17th through Saturday Dec 19th encompassing 8 very unique performances in support of substance abuse initiatives throughout Southeastern Michigan. And to highlight unique opportunities in addressing the stigma and barriers associated with addiction and mental health in our society today.
Mark will be performing 3 evening performances that will help to support community substance abuse initiatives and other performances this year for students at Lake Orion High School, The Brighton Center for Recovery Treament Center for Patients and their Families, Inmates at the Oakland County Jail, and Oakland County Childrens Village.
Mark has performed in all 50 states and 10 foreign countries. From world-renowned musicians, heads of state, fortune 500 companies to rehabilitation centers and convicted felons, Mark has truly entertained on the world's stage.
He's appeared on Comedy Central, Showtime, A&E, CBS, and NBC. Mark wrote and performed his own one-man show off-Broadway in New York City reaching critical acclaim, and created the now staple DVD series "Humor in Treatment" and most recently "Family in Treatment".
One thing is clear about Mark Lundholm - he's not slowing down anytime soon. With a new DVD series slated for this year, a recent book and a television series in development, there are plenty more laughs coming from this revolutionary entertainer!
This years evening public performances will be highlighted by a Family Style Meal at Thursday Dec 17ths fundraiser and a very special Pop-Up 5 Course Dining experience by Executive Chef John Breeland at Saturday Dec 19ths event.
Please help to support these Events Sponsored By St John Providence Brighton Center for Recovery (BCR), Foundations Recovery Network, and many other community groups that will Benefit Community Substance Abuse Initiatives throughout southeastern Michigan.