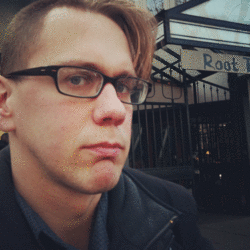 Role at Brown Paper Tickets:
Client Services Representative.
Best part of the job:
I get to solve mysteries and play detective. Sure all the mysteries that come across my desk are ticket related. But they're problems that people need to have solved and and it's a nice feeling to solve problems for people. Even relatively small ones.
Why I love Brown Paper Tickets:
BPT has the best work environment that I've ever seen. This place is full of the best people I've ever worked with.
When I'm not working:
I take pictures. I spend a lot of time photographing art, Fashion and Burlesque shows. Many of which, conveniently, have tickets available through Brown Paper Tickets!