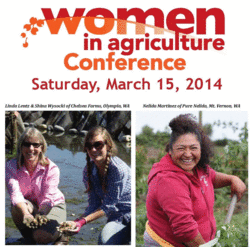 "Change Happens: Make it an Opportunity" is the theme for the 2014 Women in Agriculture Conference on Saturday, March 15, 2014.
For registration at the site nearest you, click on either:
* Postcard to the left of the specific location name or,
* On "view event" (located to the right of the description).
PLEASE NOTE: Idaho Falls, ID start time is 9:00 a.m. Mountain Time.