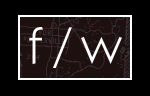 The for/word company is dedicated to dynamic stagings and innovative interpretations of material from the historical record.
We create our work by opening up the archive and the library, discovering stories and chronicles that, in some way, resonate for us, and building our performances exclusively out of the text we have unearthed.
Sometimes, to make it easy, we call what we do "adaptation," but it's really something more like reimagining, remaking, reanimating, or recreating.
So, we're not interested in historical reconstruction, documentary theatre, or biographical drama.
We are finding a way to get beautiful words and the fascinating people who wrote them onstage in vibrant, physical, and textured ways.
To do that, we work collaboratively, across traditional divides between actor and author and director and designer.