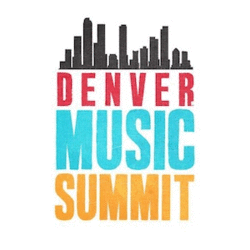 Create Denver, in partnership with IMTour and WESTAF, announces the 2013 Denver Music Summit. Programs and performances will take place Nov. 22-24, 2013, at the McNichols Civic Center Building and at the Mercury Café.
National in scope and local in focus, the Denver Music Summit brings together musicians, music industry professionals, and enthusiasts to share ideas, learn about current trends, and inspire ingenuity to help redefine the future of music. The summit gives working musicians the professional skills and connections needed to develop their careers and fosters communication and connections to build a sustainable music community. As Denver emerges as a national cultural hub, the summit showcases the vibrant music scene in the city and beyond.
There are no limits to how music can be packaged, delivered and consumed. As the music industry continues to search for sustainable models, musicians are tasked to thrive in a rapidly changing environment and reinvent what success means by abandoning conventional formats, expanding the fan base, enhancing their brand, and extending their creative vision. Join in the conversations and live performances that will explore new channels and inspire dialogue among fans, policymakers and music professionals.
To register for the professional development portion of the Summit, please visit
http://artsandvenues.com
or
CLICK HERE to go directly to the registration page
.