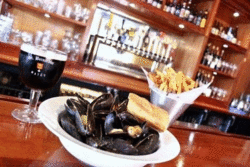 Tours operate from May 1 to Oct 31, 2014. Ticket fee of $43 includes all tastings which for most people is enough for a meal. Tours run daily.
Click on a date using the calendar below to reserve your ticket.
On this guided, narrated walking tour, you will experience Madison's history, architecture and culture while sampling delicious Wisconsin specialties.