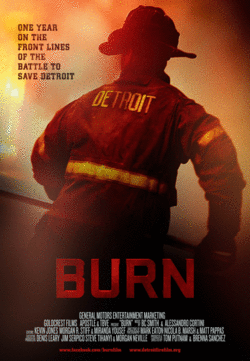 BURN is an action-packed documentary about Detroit, told through the eyes of Detroit firefighters.
But BURN isn't just about Detroit firefighters. It's about all national first responders, whose budgets are on the chopping block. It's about the people you hope will make it to YOUR house when there's a fire.
BURN is not fully funded for release.
With your help, we can get BURN finished and in front of a wide audience, who can change the conversation for this country's first responders.
Produced & Directed by Tom Putnam & Brenna Sanchez
Executive Producers Denis Leary & Jim Serpico
http://detroitfirefilm.org
Online ticket buyers to all "MSA Presents" screenings are automatically entered to win a Cairns 1044 helmet with Defender goggle and custom BURN shield from our friends at MSA! Online ticket buyers only!