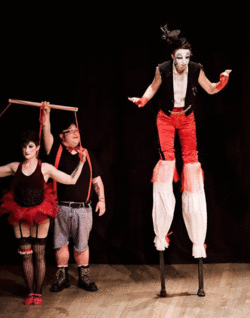 A queer and trans adult circus.
As a group we were founded on the idea that the circus and performing arts are for everybody regardless of body, identity, or skill level.
Tired of seeing mainly cis, straight, able bodied performers who have been training since childhood? Tired of attending adult shows but still getting childish humor? Join us, and together we'll pervert the cirque!