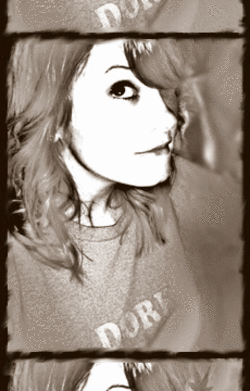 Hello.
A little about me: I never get enough sleep or drink enough water. I don't live by the, "make your bed every day" rule. I often chase my tea cup from table to table.
Role at Brown Paper Tickets: East Coast Brand & Expansion Manager
Best part of the job: The People! So much talent.
Why I love Brown Paper Tickets: We give back. Brown Paper Tickets donates 5% of it's profits to charities in the communities we serve.
Enjoys: Art, Music, Film, Painting, Photography, Nature, Hockey, Cooking and trying new things. Hopes to grow up someday and raise a family on Saturn.
Favorite thing to Do: Laugh, It's the language of the soul.
Favorite Words: Cornucopia, Plethora, Dollop, Lagniappe.
Current songs in heavy rotation:
"Synthesocietal" - Absofacto
"I Go Away" - MNDR
"We Used To Vacation" & Skip The Charades"- Cold War Kids
"Crazy" - The Pack A.D.
"Broken" - Jake Bugg
Favorite Quote: "They decided to inflict their work like a tattoo, upon the skin of the land." -Jeff Godinier
When not working: I'm listening to Music, Socializing, Painting or building community.