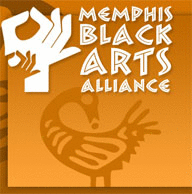 The Memphis Black Arts Alliance is pleased to offer Greater Memphis audiences the experience of new voices and high quality theater with the Arts-A-F!RE Youth Theater Troupe begun in 2008 and the FireHouse Little Theater begun in February 2011 with Douglas Turner Ward's "Brotherhood."
The FireHouse Little Theater at MBAA's FireHouse Community Arts Center---an intimate 60 seat theater--features adult actors in drama, comedy and musical plays by local and national playwrights that address the complexity and beauty of life in the Black community, often provoking lively conversation and thought. To facilitate the transformative power of theater, "talk-back theater"%u2026dialogue among the actors, audience and director frequently follows each production. (Occasionally, FireHouse Little Theater productions may be viewed at the Evergreen Theater).
The Arts-A-F!RE Youth Theater Troupe mission is to empower young people to maximize their potential through professional theatrical arts training that contributes to their development of life skills, positive social interaction, cultural competency and citizenship. Our motto is "Excellence on Stage and In Life."
Annually more than fifty young people receive free intensive training, 6-10 hours weekly. These young artists work with professional actors, directors, dancers, and theater technicians to produce classic and original drama and musicals for school, community and weekend audiences that explore culturally relevant themes and which fosters a strong sense of community.