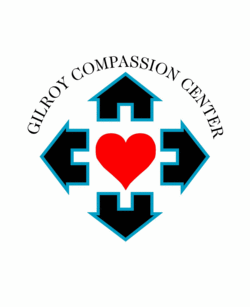 Our mission is to provide services for homeless residents of South Santa Clara County, CA in a manner that is safe, respectful, responsible, and community-based.
Many south county residents are not aware of the large number of homeless individuals in our communities. The numbers are truly shocking. The 2011 Point-in-Time Homeless Census found 400 just in Gilroy-- and another 1000 in other parts of South County.
There is no year-round emergency shelter located in South County. Cold weather shelter services are provided at the Gilroy armory from the end of December through the end of March from 6 p.m. to 6 a.m.
In December 2011 the Gilroy Compassion Center opened a Day Center to provide daytime access to bathrooms, warm clothing, a telephone, resource referrals, and respite from the street. Our goal is to add a year-round overnight shelter, with beds, and separate sleeping areas for men, women, and families.
A generous building-owner has made space available, rent-free, to get the program started. Capital funds are needed to make the building upgrades necessary to bring the dream to reality.