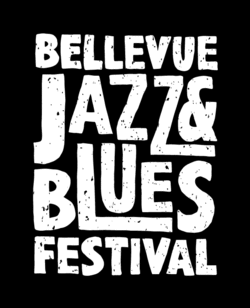 Welcome to the 2015 Bellevue Jazz & Blues Festival! We invite you to explore and share your passion for live music at the Eastside's premier showcase for top national and regional artists as well as our next generation of rising stars. Take time to enjoy Downtown Bellevue with its many outstanding restaurants and venues supporting this festival.
The festival is produced by the Bellevue Downtown Association, a non-profit membership organization charged with leading the evolution of Downtown Bellevue as the economic and cultural heart of the Eastside. The 2015 Bellevue Jazz and Blues Festival sponsors are the City of Bellevue, Microsoft, Washington Federal, 4Culture, KING 5, KPLU 88.5, 425 Magazine, 91.3 KBCS, The Bellevue Reporter and Gravity Creative.
To purchase tickets, click "View Event" in the events section below.
.
Lineup:
The Dirty Dozen Brass Band
Friday, May 29 7:00 p.m. & 9:30 p.m. performances
Booker T. Jones
Saturday, May 30 7:00 p.m. & 9:30 p.m. performances