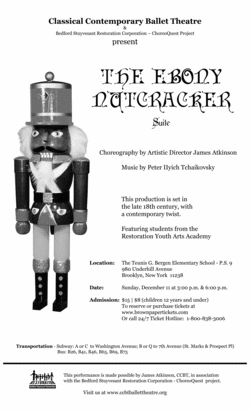 The mission of Classical Contemporary Ballet Theatre's is to share the transformative power of ballet with the diverse audiences through innovative public dance performances and educational programs.
CCBT creates unique dance performances that combine classical, modern and contemporary styles. All performances are supported by highly trained professional dancers who serve as model artists and educators in their local community and abroad.
CCBT promotes the art of ballet through outreach events at theaters and schools as well as master classes.
CCBT artists foster a new generation of dancers who will continue to challenge conventional notions about ballet and modern dance.