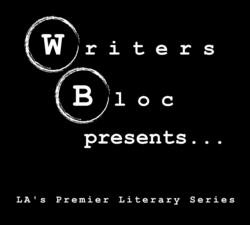 Writers Bloc Presents is a nonprofit organization dedicated to the following:
1. Foster the significance and importance of literature and the written word as an art form.
2. Enrich the general public%u2019s knowledge and awareness of the contemporary writers and thinkers who have made a significant impact on the cultural and literary landscape.
3. Enhance the general public%u2019s exposure and access to literary and cultural work, thoughts and ideas as represented in and by modern works of fiction and nonfiction.
4. Expand the general public%u2019s access to and understanding of literature through community-based programs featuring writers, thinkers, public figures and others in conversation on fictional and nonfictional work.
5. Create and foster opportunities for dialogue and interaction between the general public and writers, thinkers, public figures or others about reading, writing, literature, the literary process, the role and relationship of literature to music, film and other media, and the relevance and impact of literature on modern society.